Skip to Content
A Look at Air Compressor Options for the Bottling Industry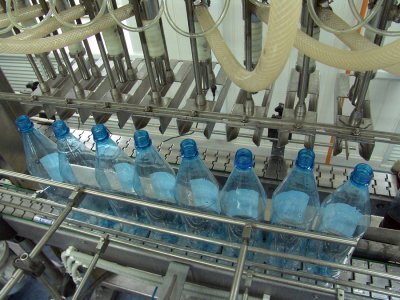 If you work in the bottling industry and are looking at air compressors for sale near San Jose, you have a few factors to consider. You will need to evaluate your bottling plant's needs, the type of bottle that you'll be working with, your maintenance capabilities, and the plant's operating hours. Here is a look at the air compressor options that are available for the bottling industry.
Single-Stage and Two-Stage Air Compressors
Reciprocating air compressors are available in single-stage and two-stage configurations. Single-stage air compressors draw air in and compress air to the necessary pressure in one piston stroke. They can typically only reach pressures of 150 PSI but have higher cubic feet per minute rating. Two-stage air compressors compress air in two different steps or stages. The air is first drawn in and compressed to initial air pressure. It is then piped through an intercooler to be compressed to a final pressure. They can operate up to pressures of 200 PSI, and are generally more energy-efficient at higher pressures. Single-stage and two-stage air compressors are best for smaller plants with minimal production demands and limited operating hours.
Three-Stage Air Compressors
Three-stage air compressors utilize a series of cylinders of different diameters. Between each stage of compression, the air is cooled in a heat exchanger. This reduces the amount of energy that is required to further compress the air. Three-stage air compressors are more efficient, reliable, and require fewer air compressor repairs than single-stage or two-stage air compressors. This makes them ideal for bottling plants that have a high output and that operate for long periods of time each day, as you can save a significant amount of money on operation, energy bills, and air compressor repair parts.
High-Pressure Air Compressors
High-pressure air compressors are best for bottling plants that always operate at a full load, as they offer long periods of time in between the need for air compressor repairs and maintenance. They are not energy-efficient for small jobs, and air compressor repair parts are typically costly.