Skip to Content
Food Manufacturing Air Compressors in San Jose, CA
Food & Beverage Safe Air Compressors
D & D Compressor, Inc. provides a wide range of food manufacturing air compressors for facilities throughout San Jose, CA. There are various systems and tools available, and finding the right one for your needs is why we're here. Compressed air is used constantly throughout the food and beverage manufacturing industry. They include Production, Cleaning, Packaging, and Automation.
Compressed air in the food and beverage production industry requires precision and cleanliness. The air needs to be free of contaminants. When you work with D & D Compressor, Inc., you know that you're getting years of experience and a team that understands your industry and individual needs. We help you keep your operation functioning optimally, improve your production, and continue to support you through routine maintenance and service appointments. Plus, our products are shown to reduce energy costs, saving you on your investments.
Read about our services, how we can help you, and contact our team to discuss your needs. We're here to help you with sales, installations, service, maintenance, replacements, and more.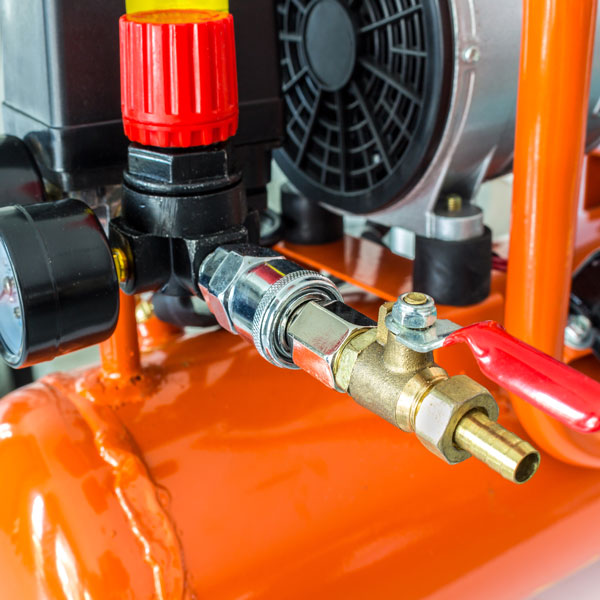 Benefits of Air Compressors
Air compressors in food and beverage production create convenient and effective methods from packaging to cooling. Some of the benefits and uses include:
Sorting Product
Moving Product
Peeling and Cutting
Filling Pastries
Cooling
Mixing
Creating Packaging
Cleaning Packaging
Nitrogen Generation
Overall Maintenance and Cleanliness
 Types of Compressed Air in Foot & Beverage Production
There are multiple types of compressed air for use in the food and beverage production industry.
Contact
This type puts the compressed air in direct contact with food products. It must be properly purified and filtered prior to food contact to maintain food safety. It's also important to maintain the proper dewpoint of contact compressed air. This prevents microbial growth.
Non-Contact High-Risk
This air is used in the production environment but does not come into direct contact with any food products. An example is creating packaging that will eventually come into contact with the food product. The high-risk requires strict safety standards as eventually, the compressed air will come into contact with a food product, requiring filtering and purification to avoid cross-contamination.
Non-Contact Low-Risk
When the compressed air never comes into direct contact with any food products or food contact surfaces, it is considered low-risk. The compressed air used in pneumatic systems in this situation does not need to adhere to the stringent and strict purity and safety standards as high-risk and contact compressed air. It still maintains a pressure dewpoint of 37 degrees Fahrenheit.
Why Choose Us?
At D & D Compressor, Inc., we have years of experience equipping and maintaining food and beverage facilities and companies with high-quality, reliable, and affordable compressed air equipment. Our products are guaranteed while we install, service, repair, and maintain them to ensure fast, safe production. Our team of experts knows the food and beverage industry and our clients. We understand your needs and that you must adhere to strict sets of rules to maintain a safe environment throughout your operation. Our products are designed to help you achieve these goals.
Contact Our Team Today
Call our team today to discuss your compressed air equipment needs for your food and beverage production operation. We're here to help you with whatever you need. Whether you're looking for a new installation or require routine maintenance on your machine, we work around your schedule to make sure you get what you need without interrupting production.
24/7 Emergency Services Available