Skip to Content
Reciprocating Air Compressors in San Jose, CA
Reciprocating Air Compressors
Reciprocating air compressors are used by businesses in a wide range of industries to deliver compressed air at various pressures for various applications. Having a powerful and reliable reciprocating air compressor at your business is essential in helping to ensure no or minimal downtime.
Our air compressor experts at D & D Compressor, Inc., offer an extensive selection of brand-name reciprocating air compressors available for sale and rental in San Jose, CA and the Bay Area. With over 30 years in the air compressor distribution business, we are dedicated to bringing our clients the industry's best in air compressor machinery. Read on to learn more about reciprocating air compressors, and contact our team at 408-947-0491 with any product questions or concerns.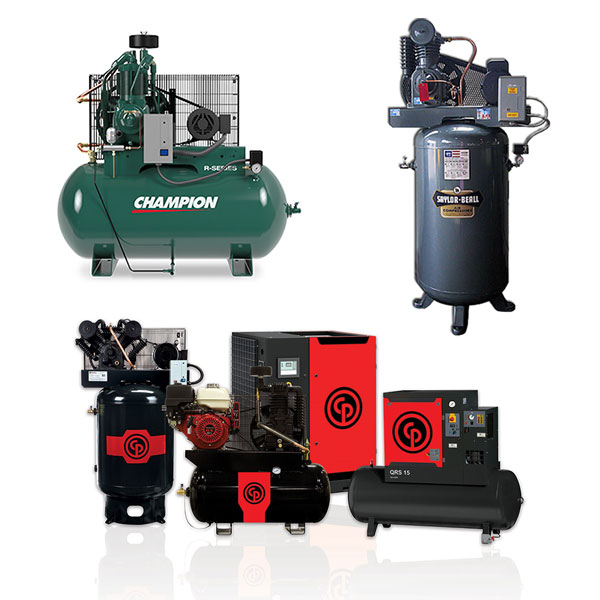 What Is a Reciprocating Air Compressor?
A reciprocating air compressor, also commonly called a piston compressor, is a positive-displacement compressor that uses a crankshaft and pistons to deliver compressed at various pressures. In a reciprocating air compressor, pistons are responsible for this activity and are driven by a crankshaft, which is in turn powered by electric motors or internal combustion engines. Reciprocating air compressors are used in a variety of industries where compressed air is needed.
Name-Brand Reciprocating Air Compressors at D & D Compressor, Inc.
D & D Compressor, Inc., we carry a wide range of brand-name air compressors from some of the industry's leading manufacturers. With over 30 years of experience in the air compressor business, we know what constitutes quality machinery, and we are committed to bringing our customers exactly that. Our name-brand reciprocating air compressors are backed by a manufacturer's warranty and may be rented or purchased outright in San Jose or the Bay Area. For more information, contact us today about our service and maintenance!
Some of the manufacturers we carry include:
Champion
FS Curtis
Saylor- Beall
24/7 Emergency Services Available