Skip to Content
Air Compressor and Vacuum Pump Repairs & Maintenance
Air Compressor and Vacuum Pump Repairs in San Jose
An air compressor is a very useful piece of equipment that can quickly become essential for your business. Going without your air compressor for any duration of time, whether short or long, may cause downtime resulting in costly downtime. Instead of suffering significant financial losses while you scramble for a quick fix, consider having one of our expert Bay Area technicians take a look. We have over three decades of experience working on compressed air and vacuum systems including but not limited to reciprocating air compressors, variable and fixed speed rotary screw air compressors, refrigerated and desiccant dryers/filtration, rotary vane, and liquid ring vacuum pumps.
We can restore your air compressor vacuum pump equipment to full working to condition in a hurry with our emergency compressor repairs.
Why Choose D&D Compressor
If you live in San Jose or the Bay Area, you'll not find a better air compressor service company than D & D Compressor, Inc. Here's a brief look at the services we offer our Bay Area customers.
Reliable Repairs: Our team is dedicated to providing prompt, effective, and affordable air compressor solutions so when a customer says "fix my compressor" we are able to deliver. We've seen just about every type of malfunction there is, and we'd love to lend our expertise to work on your problematic compressor.
Maintenance Program: We work to ensure that our clients have as few problems as possible. To prevent the need for air compressor repairs, you might consider enrolling in our customized maintenance program.
Full Line of Parts: Maintenance and repairs can go a long way, but eventually you'll need new parts for your air compressor. We happen to have a full line of air compressor repair parts for all kinds of compressors.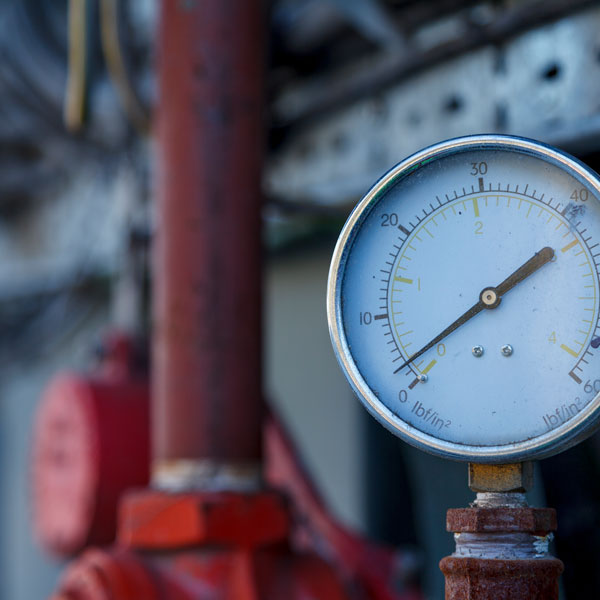 Air Compressor Malfunctions
Commercial and industrial compressors are complicated machines, which means there's a lot that can go wrong. Here are a few of the most common air compressor mechanics problems that you're likely to encounter.
Strange Noises: An odd noise is a clear sign that something is wrong. For example, a humming noise might indicate that your electrical is incorrect.
Oil Problems: The oil in your air compressor needs to be changed regularly, just as with your car. If you wait too long, or if you use the wrong type of oil, your air compressor could suffer some serious problems.
Trouble Starting: You might encounter difficulty starting your air compressor from time to time, especially in cold weather. Whatever the cause for your troubles, the team at D & D Compressor, Inc. will gladly provide a solution.
Vacuum Pump Service in San Jose
As a business owner, you need to make sure everything goes as smoothly as possible. If something as important as a vacuum pump starts malfunctioning, it can seriously cut your productivity and profits. Though preventative maintenance can go a long way toward preventing problems with your vacuum pump, there are times when you need a professional commercial vacuum pump and compressor repairs.
At D & D Compressor, Inc., we have 30 years of experience proving prompt and effective vacuum pump repairs for business owners in San Jose and throughout the San Francisco Bay Area.
Common Vacuum Pump Issues
As with any other piece of complex machinery, there are a number of ways your vacuum pump can malfunction. Here are a few vacuum pump problems that the experts at D & D Compressor, Inc. can address.
Contamination: There's always a chance that a certain gas or liquid could get into your vacuum pump, causing significant problems. The experts at D & D Compressor, Inc. can easily diagnose your vacuum pump and ensure its proper function.
Corrosion: If improperly maintained, your vacuum pump could suffer corrosion after being exposed to certain liquids or vapors. Even corrosion can be treated with the right service.
Mechanical Failure: Even if your vacuum pump is operating properly at the moment, there could be a chance that its components fail at some point down the road. D & D Compressor, Inc. is prepared to handle any kind of mechanical failure.
Whether you're looking for air compressor parts, repairs, or maintenance, D & D Compressor, Inc. is the team to trust. Call our San Jose office at 408-947-0491 to ask all about our air compressor repairs, air compressor mechanics industrial and commercial compressor repairs, and home compressor repairs.
24/7 Emergency Services Available