Skip to Content
Air Compressor Equipment & Parts in San Jose, CA
Air Compressor Equipment & Parts
D & D Compressor, Inc. has been serving the air compressor and vacuum pump needs for Bay Area customers since 1981. Our extensive range of products come from trusted, industry-leading brands so that you can buy with confidence. From air compressors, vacuum pumps, air dryers, and more, we offer the products you need to help you increase productivity in the most cost-efficient manner possible. You can also read our blog, "A Guide to Basics of Air Compressors" to learn more.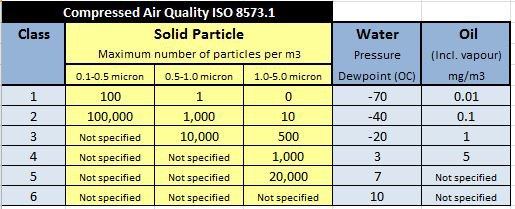 Air Compressor Sales
D & D Compressor, Inc. is an air compressor company that has several types of air compressor sales and air compressor rentals. Our air compressor stores will gladly help you find the air compressor parts and air compressor accessories that best suit your needs in the San Jose or Bay Area. Some of these types of air compressors include the high-pressure air compressor, industrial compressors, commercial compressors, and rotary screw air compressors. Give our compressor service company a call to see how we can help today!
The Compressor Equipment and Parts That We Offer Include:
Oilless Compressors: As an efficient and environmentally-friendly solution, our oil-free compressors are very low-maintenance and do not produce any hazardous waste.
Rotary Screw Air Compressor: Our fixed and variable speed lubricated rotary screw air compressors are able to work fast in an efficient manner, allowing your business to easily increase productivity.
Portable Compressors: The benefits and possibilities of having portable air at your fingertips is limitless.
Reciprocating Air Compressors: These air compressors are designed to deliver compressed air at various pressures.
Climate Control Air Compressors: They are built to be used with HVAC systems to make sure proper operation.
Vacuum Pumps: Vacuum pumps are common in wood shops, glass shops, and the medical industry. They are an extremely durable and efficient product choice for your business.
Air Dryers and Filtration Systems: Keep water and impurities out of your compressed air and improve your process quality with our air dryers and filtration systems.
Nitrogen Generators: Many businesses need nitrogen for semiconductor, chemical, and industrial purposes.
Oil Water Separators: The local water quality board requires the removal of hazardous waste from the water before discharging it, and our oil-water separators are specifically designed to do just that.
Whatever air products you are looking for, our highly-trained, professional staff is here to answer all of your questions. We can help you find the product that is the perfect fit for your particular needs. Your satisfaction is our top priority. Our goal is to ensure you are pleased with your product purchase. If you are in the San Francisco Bay Area looking for high-quality air compressor and vacuum pump products, contact our office today at 408-947-0491 or 888-400-8768. Let us help your business start on the road to higher efficiency! We also offer sales, rentals, and service and maintenance for the products we provide.
24/7 Emergency Services Available