Skip to Content
D & D Compressor, Inc. Delivers Outstanding Service and Repairs
D & D Compressor, Inc. has over three decades of experience providing superior service to our industrial and commercial clients. We supply and repair the equipment they require to run their business smoothly and produce a high-quality product for their consumers. From air compressors to vacuum pumps, we do it all. We're particularly proud of our ability to sell, install, and repair liquid ring vacuum pumps. San Jose, CA companies discover the joys of owning one of these highly-efficient vacuum pumps each day, and we're here to make sure you gain access to a high-quality pump and excellent repair services. Learn more about liquid ring vacuum pumps below.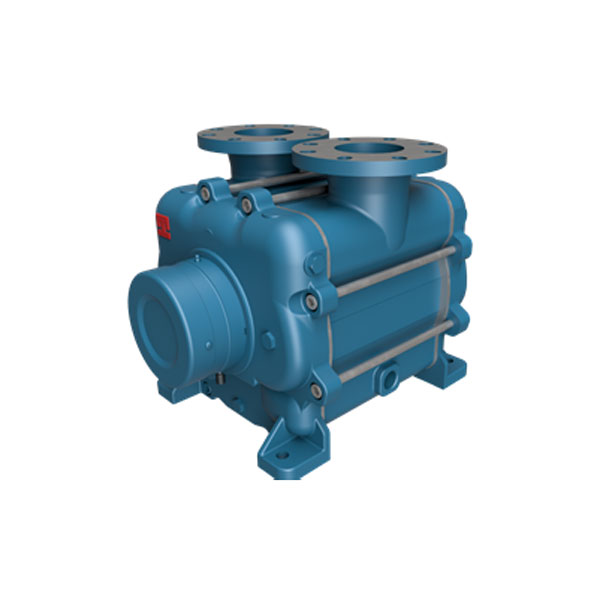 Why Should I Invest in a Liquid Ring Vacuum Pump?
Liquid ring vacuum pumps are the most widely-used vacuum pump devices throughout the industries we serve. They're remarkably efficient and utilize basic physics concepts to compress gases and perform hyper-efficient vacuuming responsibilities. They're perfect for consumer food services, semiconductor, pharmaceutical, agricultural, automotive, environmental, aeronautical, and mineral processing companies, as well as for power plants. They boast several available benefits, including:
Reliability
Easy Maintenance
Simplicity and Functionality
Easy Processing
Compact Design
Minimal Wear-and-Tear Risks
Stability and Uniformity
Image is a Travani Liquid Ring Vacuum Pumps – TRV SERIES Vari-ported single-stage liquid ring vacuum pump.
How a Liquid Ring Vacuum Pump Works
Liquid ring vacuum pumps are remarkably simple in design. Due to their simplicity, they're well suited for companies who need a vacuum system they can rely on to work and deliver uniform and satisfactory results. Liquid ring vacuum pumps contain several crucial parts, each of which works hand-in-hand to power your facility's operations. They are the inlet port, sealing liquid, sealing liquid inlet, impeller cell, discharge port, and impeller.
The impeller contains several blades, and the shaft positions it off-center in a cylindrical housing.
The housing is then partially filled with the sealing liquid.
Next, the shaft rotates, which creates a powerful centrifugal force generated by the rotating impeller.
The force of the rotation holds the liquid ring to the inside wall of the pumping chamber, and because the impeller is not centered in the chamber, the depth of entry from the blades increases and decreases. The rising and falling action is what creates the vacuum.
Then, on the discharge port side of the machine, the impeller cell volume decreases as the blades dig more into the liquid ring.
The continuous flow of fresh sealing liquid moves to the pump through the discharge.
Finally, the first stage discharges through the manifold, which leads through a discharge port.
The Signs of Liquid Ring Vacuum Pump Failure
If you are experiencing problems with your liquid ring vacuum pump, then there's no reason to delay. D & D Compressor, Inc. provides capable and speedy repairs to vacuum pumps of all sizes and pumps, regardless of the industry. Liquid ring vacuum pump failure can happen for a variety of reasons, even though the technology is wonderfully simple. When it happens, you'll be glad to have D & D Compressor, Inc. on your side. We use our experience and access to technology and parts to provide efficient repairs to the equipment you rely on most to do business. Fortunately, there are some signs indicating your liquid ring vacuum pump requires repairs:
Contamination
There is an enormous amount of highly-pressurized liquid swirling around your vacuum pump. It continuously churns, raising the possibility that the chamber could become contaminated by the day. If you notice a decrease in efficiency or vacuum strength, then a contaminated pump could be at fault. We know how to diagnose this issue and how to restore to its optimum level.
Corrosion
Corroded parts are another common culprit of liquid ring vacuum pump failure. For instance, some liquids and gases can corrode the surfaces of your liquid ring vacuum pump. We can replace your broken pump and restore the overall system to good working order.
Mechanical Failure
Mechanical failure happens all the time. When it does, D & D Compressor, Inc. is here to discover what's wrong and address the problem swiftly. We know how to repair the damage and ensure you don't experience any production or customer service delays.
D & D Compressor, Inc. for High-Quality Service
Whether you're in the market for a new vacuum pump or you're interested in switching to a liquid ring vacuum pump, D & D Compressor, Inc. can help. We even repair existing vacuum pumps. There's a reason why these machines are so trusted across an impressive range of industries. Their reliability, simplicity, and ease of operation are all unassailable strengths. Our role is to make sure you purchase the right one for your business and to ensure it runs throughout its lifespan. However, our services don't end with vacuum pumps. Our company also repairs and sells air compressors, which are vital cogs in the machine at your business. We provide service to an ever-growing list of clients and industries, so you can trust D & D Compressor, Inc. to help your company. Contact us today to learn how we can help you.
24/7 Emergency Services Available