Skip to Content
Industrial Air Compressors in San Jose, CA
Air Compressor Service & Repair
If your industrial air compressor has a lot of life left in it but has a mechanical issue that is affecting its efficiency or ability to operate, it may be cheaper to have it repaired than replaced. A professional compressor repair shop can quickly assess the problem with your air compressor, order the correct replacement parts, repair it as needed, and have it back in working order for you as soon as possible. If you need industrial compressor solutions in San Jose, CA, visit us at D & D Compressor, Inc., or call us today.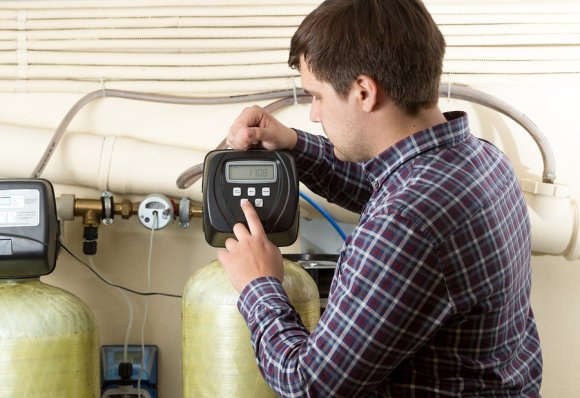 Quality Services & Repair
Our team at D & D Air Compressor, Inc. is committed to providing the highest level of customer service and maintenance and repair services to our Northern California community. We have more than 30 years of experience in the Bay Area, and we offer high-quality service and reliable repairs and maintenance that you can depend on, 24 hours a day. Rather than risk the efficiency and production levels of your business, or suffer from time or financial delays, contact our experts at the first sign of a problem, and we will have you back up and running as soon as possible.
Industry Leading Compressed Air and Vacuum Systems
Our compressed air and vacuum systems in San Jose, CA are carefully designed for use in heavy-duty industrial applications, such as industrial cleaning and material recovery. We offer a wide range of leading manufacturers and models of compressed air and vacuum systems, so you can easily find one that is in line with your industry needs. Each one is strategically designed to provide the highest efficiency level at the lowest price possible. Our compressed air and vacuum systems have been in use in the Bay Area's surgical, lab, dental, clinical, and pharmaceutical industries for decades. We specialize in the sale, rental, maintenance, and repair of:
Climate control air compressors
Food manufacturing air compressors
We also sell, repair, and maintain the following types of vacuum pumps:
Rotary vane vacuum pumps
Liquid ring vacuum pumps
Oil-free vacuum pumps
Medical vacuum systems
Compressor & Vacuum Solutions for San Jose Facilities
We have extensive experience in assisting our customers with finding the most efficient and best vacuum pump model and size for their needs. We have a wide variety of leading manufacturers as well as vacuum pump accessories and replacement parts. We serve a wide range of different industries throughout the Bay Area, including industrial and municipal facilities, laboratories, pharmaceutical companies, medical facilities and clinics, and research and analytical facilities. No matter what your industry, we'll evaluate your needs and work closely with you to find a vacuum solution that works for you.
24-Hour Emergency Air Compressor Service in San Jose
If your air compressor fails, you need reliable, speedy repair services. At D & D Compressor, Inc., we offer fast, reliable, 24-hour emergency air compressor service in San Jose, CA, so you can avoid downtime and lost wages in your business. Just call us and we'll evaluate the issue and get a technician to you as soon as possible to coordinate replacement parts and repair services. There is no problem too big or too complicated for our experienced team at D & D Compressor.
Our Other Services
Along with providing reliable, professional repair and maintenance of industrial air compressors in San Jose, CA, we also offer the following services:
Compressors
we specialize in oilless air compressors, rotary screw air compressors, reciprocating air compressors, climate control air compressors, portable air compressors, food manufacturing air compressors, and cleanroom air compressors.
Vacuum Pumps
we sell rotary vane vacuum pumps, liquid ring vacuum pumps, oil-free vacuum pumps, and medical vacuum systems.
Rentals
we offer short and long-term rentals of industry equipment.
Other Products
we also sell dryers and filtration equipment, oil/water separators, and generators.
Contact Us for Industrial Air Compressor Repair
If your industrial air compressor is making strange noises, leaking oil, having trouble starting, or is simply not working at all, contact us at D & D Compressor, Inc. for 24-hour service and repair. Our experienced technicians can quickly evaluate your problem and either replace parts or repair parts so you can get back to work. We know that your time is valuable, and we work hard to ensure you have an as little downtime as possible. If you need industrial compressor service in San Jose, CA, call us today or contact us online.
24/7 Emergency Services Available