Skip to Content
Beko Technologies in San Jose, CA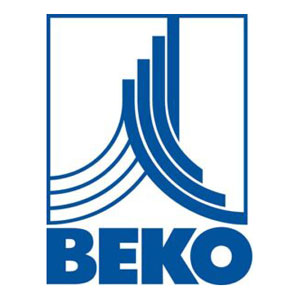 Beko Technologies
At Beko Technologies, our team has been providing innovative air processing and condensate technology systems and components for more than a quarter of a century. Beko Technologies is a family-owned company, and we pride ourselves on ensuring that all of our customers receive the swift service and exceptional products they deserve. Our Bay Area team is flexible, and we will always go above and beyond to make sure that you are satisfied with the services you receive from us.
We offer a comprehensive range of products to meet every step of the process of making, transporting, and using compressed air, from separating oil from water vapor to monitoring the dew point of your air. Our DRYPOINT desiccant air dryers offer a smart, energy-efficient means of keeping compressed air dry and safe for your purposes. All of our products are designed to facilitate safe, clean, and efficient work with compressed air.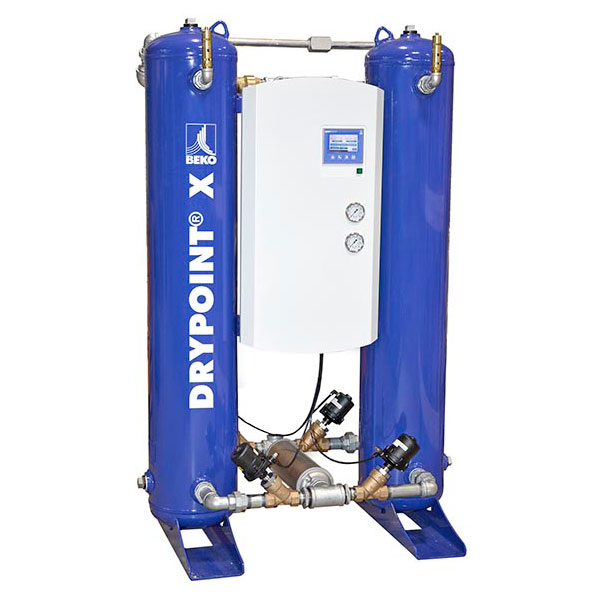 Featured Product
Protect Your Equipment by Properly Removing Moisture from Compressed Air. Learn more about Beko's newly designed DRYPOINT XC Heatless Desiccant Dryers.
Energy Savings + True Zero Air Loss + High Quality + Compact Construction + Low Maintenance
Fully Customized Engineered Solutions Available
Reliable + Efficient + Innovative way to Remove Moisture from Compressed Air
DRYPOINT® XC Features and Benefits
Innovative & Reliable Design: High-quality components are used in construction and combined with high-level engineering.
Compact Construction: Reduces traditional height by up to 30%.
Advanced Controller: Each dryer includes a feature-rich controller with energy-saving modes.
Ease of Maintenance: Open frame design where all features are front-mounted simplifies maintenance and reduces costs.
Wide Standard Range: Up to 2,800 scfm from 60 to 7,250 PSIG with fully customized engineered solutions available.
BEKOMAT® Zero Air Loss Condensate Drains
A reliable, efficient, and innovative way to remove moisture from compressed air.

QWIK-PURE® Oil-Water Separators
Extend the Life of Your Air Compressor
Filter Out the Oil in Water Condensate
Regulations Compliant ∙ Zero Air Loss
Easy Cartridge Removal ∙ 2 Stage System
QWIK-PURE® Features and Benefits
Simplified Service: Lightweight, easy to change cartridge and the exterior remains clean and dry (no dirty hands).
Unique Adsorption Material: Advanced filling material that is extremely light, not messy, and has increased performance.
Reliable Operation: Works well with all lubrication types including Polyglycol lubricants.
Environmentally Safe: Cartridge can be disposed of normally and is safe for any sanitary land-fill.
Future Proof: Easy expansion with specifically designed accessories.
DRYPOINT® RA | Energy Saving Refrigerant Dryers
With the expansion of the portfolio by DRYPOINT® RA Eco, refrigeration drying can optimally be adjusted to individual requirements: in applications in which stable conditions prevail, DRYPOINT® RA is the number one choice; at a varying volume flow, DRYPOINT® RA Eco series dryers achieve optimum results at a reduced employment of resources.
CLEARPOINT®
The latest generation of CLEARPOINT® compressed air filters has enabled us to improve our solutions for compressed air filtration and be able to increase the deposition rate for oil aerosols by up to 10 fold. The differential pressure has simultaneously been reduced by up to 50% and the energy efficiency can therefore be considerably optimized.
Additional Beko Products
Refrigerated Air Dryers
DRYPOINT RAc, RAx, RA CT and RA VSD
DRYPOINT RS HP
DRYPOINT RA HT
DRYPOINT RA LC
Desiccant Air Dryers
DRYPOINT X and ACC
DRYPOINT ACH and ACX
DRYPOINT AC HP
Dew Point Monitors
24/7 Emergency Services Available