Skip to Content
Air Compressor Repairs in San Jose
Air Compressor Repairs
D & D Compressor, Inc. can get you up-and-running!
D & D Compressor, Inc. provides air compressor sales, service, parts, and rentals that companies require to continue operating at peak efficiency. Our team leads the way in commercial and industrial air compressor repairs, delivering high-quality customer service and superior technical know-how. Our satisfied customers – spread throughout numerous industries – can attest to our ability to quickly diagnose what is ailing your compressor and find a solution to the problem. Air compressors play far too crucial a role in your building to ignore. If you notice any of the signs indicating they need repairs, then don't hesitate to give us a call in San Jose.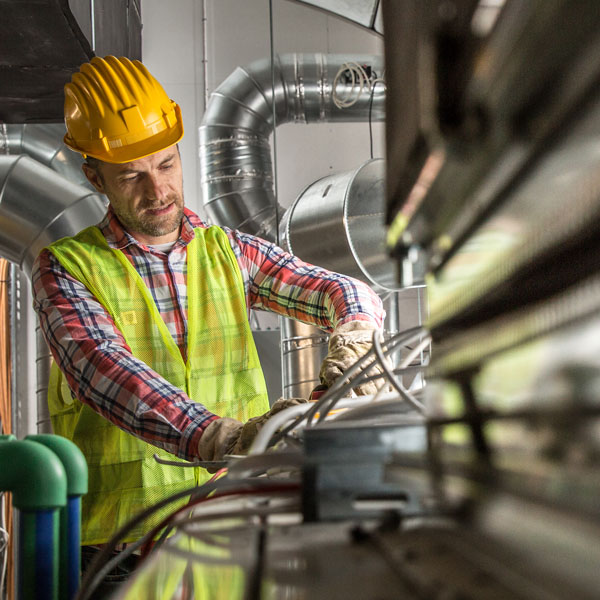 No Matter the Compressor, We'll Repair It
Your air compressor is a vital part of your business' operations. It helps your team perform their responsibilities and ensures your products make their way out of the door on-time. They assist you in meeting your expectations for quality and durability. Industries of all kinds also rely on compressed air to generate force, torque, and efficiency, and they need a company that can repair them, no matter what type they are. We're here to address problems as they start, so your team can continue producing exceptional work. We're capable of working on any kind of air compressor, but some of the most common we work with include:
Scroll Compressors
Lubricated Oil Compressors

Splash Lubrication
Pressure Lubrication

And More
How to Tell When You Need Air Compressor Repairs
Just as with an automobile or HVAC system, there are always telltale signs your air compressor requires maintenance or significant repairs. Understanding the indications is crucial to ensuring your business operations aren't interrupted or harmed. We encourage you to pass along this knowledge to each of your employees. Those who use the tools most often are best suited to offer an initial diagnosis that something is wrong. If you suspect your air compressor isn't functioning as it should, then you shouldn't wait to contact our technicians in San Jose. We'll come out and get to work restoring the equipment to its previous working order. In the meantime, you can keep an eye – and ear – out for the following symptoms of air compressor failure:
Unusual Noises
Your team knows how the equipment you use should sound. Chances are, they instinctively know when something isn't right. Whether you can hear loud banging or clanking sounds or softer humming noises, there are more than a few good reasons to contact D & D Compressor, Inc. to order repairs. The problem could be due to a myriad of issues, including a faulty unloaded valve.
Oil Incompatibility Problems
Would you go seven months without changing the oil in your vehicle? Of course not. Air compressors are no different than vehicles. They require oil to survive. More importantly, you need to lubricate them with the right kind of oil. There's a chance your issues could be due to oil problems. When was the last time you changed your air compressor's oil?
The Machines Have Trouble Starting
Starting difficulties are among the most visible signs of air compressor problems. Neither you nor your employees need to understand the inner workings of your air compressor to know when they won't start; there is an issue. However, some starting problems can happen during cold weather. We can determine whether there's an issue or whether Mother Nature is making things challenging.
Hotter-Than-Usual Operating Temperatures
Air compressors walk a fine line. Compressing air molecules exerts a tremendous amount of energy, which equals heat. Scientifically, it is referred to as "heat of compression." However, your air compressor is engineered to resist overheating and compensate for the heat produced during the compression process. If your compressor is far too hot, call us now.
Low Air Flow or Pressure
Air compressors cannot perform if they don't produce much airflow or pressure. When they work, air compressors generate an incredible amount of pressure, enabling businesses to use them to perform all manner of industrial tasks. However, if your air compressor isn't producing adequate airflow or considerable pressure, then there's a good chance it's time for repairs.
Contact D & D Compressor, Inc. to Get Started Today
Your air compressor requires repairs. What now? D & D Compressor, Inc. has over three decades of experience repairing them. We keep a significant amount of spare parts on hand, enabling us to provide a quick, but effective fix. Our reputation for excellence extends beyond air compressors. We've successfully performed repairs on vacuum pumps, as well. If your commercial and industrial property uses air compressors or vacuum pumps, and you need immediate repairs, you can trust us. Contact us today to get started.
24/7 Emergency Services Available