Skip to Content
Oil-Free Vacuum Pumps San Jose, CA
Many of our clients operate in environments where contamination is a must-avoid situation. For instance, medical laboratories require instruments free from oil. Even aeronautical firms have a keen interest in finding a vacuum pump capable of powering their facilities without oil traces. Oil-based vacuum pumps are a poor mix for everything from semiconductors to coating agents. D & D Compressor, Inc. offers a large selection of oil-free vacuum pumps for all industrials and in both the public and private sectors. If you have a need for a high-quality pump, you can trust us to provide it.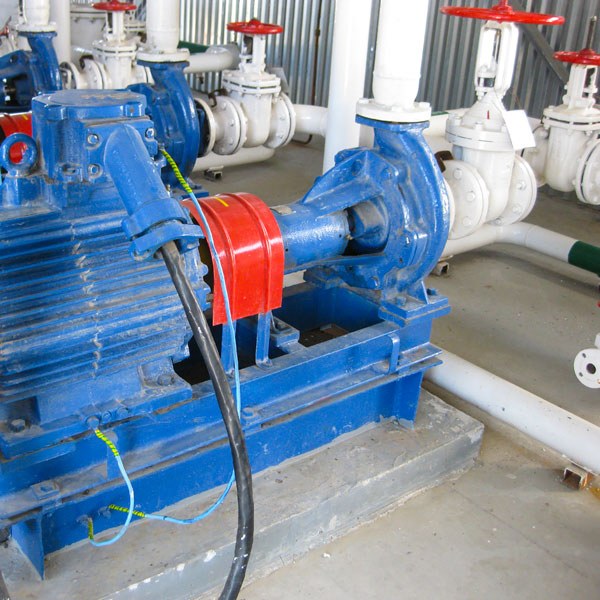 Discover the Benefits of D & D Compressor, Inc.
For years, rotary vane vacuum pumps have dominated the marketplace. You can find them everywhere, from coffee shops to large-scale, partially-automated factories. At a time when scientific and medical research drives the economy, the need for vacuum pumps that can function without oil has grown. Despite the perception of oil as a primary driving force in power, modern-day oil-free vacuum pumps are more than capable of handling industrial workloads.
What You Need to Know About Oil-Free Vacuum Pumps
D & D Compressor, Inc.'s oil-free vacuum pumps:
Even though the lack of oil, oil-free vacuum pumps still pack a powerful punch.
Sustain considerable pressure differentials, especially at the piston seals. This feature allows them to operate on par with their oil-based counterparts.
Meet stringent demands on both performance and durability. They seal well at every stroke, are quiet, and reliable without lubrication. Additionally, our valve springs can withstand exposure to corrosive gases.
Run cooler than conventional oil-based vacuum pumps!
Make Sure to Maintain Your Oil-Based Vacuum Pump
Oil is a conventional material used in the lubrication of nearly every mechanical part. Cars, airplanes, hydraulic lifts, and more all feature oil. It keeps pistons, valves, and lifts from catching and stalling. It is also absent from oil-free vacuum pumps. Its absence means vacuum pump owners must be careful to maintain their equipment. While oil-free pumps perform admirably, they will require some care. We advise all our clients to make their employees aware of the signs of vacuum pump failure. You might not be on the floor with them, but they are. Keep a lookout for the following symptoms:
Your Vacuum Pump Could Be Contaminated
The job responsibilities held by a vacuum pump mean various materials – including liquids and gases – filter in and out of the vacuum pump at rapid speed. Day after day, these elements enter and exit the housing. Unfortunately, there is a possibility of contamination from these elements. D & D Compressor, Inc. has the tools to test your oil-free vacuum pump and determine whether there is a contamination problem. If there is, we have the experience to solve the problem.
Some of the Parts in Your Vacuum Pump Could Be Corroded
Corrosion is a common problem in vacuum pumps. Even though manufacturers make oil-free vacuum pumps from sturdy stuff, no vacuum pump is entirely immune to corrosion from water-based minerals or harsh gases. You shouldn't ignore problems with your vacuum pump because corrosion can and will worsen if you ignore the problem. If you're not getting the performance you should, give D & D Compressor, Inc. a call immediately.
Mechanical Failures
A vacuum pump contains a multitude of moving parts. From the pistons to the valves, each component plays a vital role. If one breaks, the whole machine breaks. Think of your vacuum pump as a chain. A weak chain ruins the integrity of the entire chain. If you notice rattling noises or loose parts, you should not wait to contact D & D Compressor, Inc.
D & D Compressor, Inc. Is Here to Take Your Call
D & D Compressor, Inc. pride ourselves on our ability to ascertain what our clients need. We work hard to deliver our patented level of customer service, offering repairs, installation, and maintenance in the process. Over three decades, we've amassed the expertise we need to service our clients, whatever sector or industry they work in. No job is too big or small. We can install or repair numerous oil-free or lubricated vacuum pumps at a sprawling industrial facility or repair an espresso machine. We treat each case individually, bringing three decades in the door with us. If you have a need for a new vacuum pump, we can explain the differences between each of our offerings. We're also well known for our air compressor services. To learn more about our company, you can contact us today.
24/7 Emergency Services Available