Skip to Content
Vacuum Pump Repairs in San Jose
Vacuum Pump Repairs in San Jose, CA
D & D Compressor, Inc. can help repair your vacuum pump!
D & D Compressor, Inc. has over three decades of working with industries across the spectrum to sell, install, and repair vacuum pumps. Our San Jose, CA clients know they can trust us with the safe and efficient operation of their business because our track record speaks for itself. We've repaired both vacuum pumps and air compressors and each of our team members – from ownership to technicians – dedicates themselves to superior customer service. To us, the most important thing is addressing your needs by repairing the equipment you rely on to produce your products. If you're having problems, do not hesitate to reach out to us.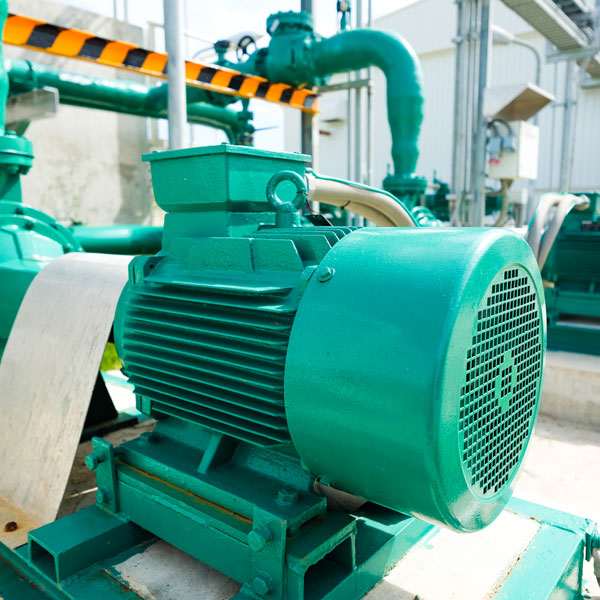 Call D & D Compressor, Inc. for Quality Vacuum Pump Repairs
If you're experiencing difficulties with your vacuum pump, then don't hesitate to contact D & D Compressor, Inc. With over three decades of experience and a collection of replacement parts and tools, our company is more than able to perform the needed repairs and keep your facility running smoothly. As you know, any kind of extended vacuum pump failure can harm your business, resulting in lost profits for the day and costly downtime. Avoid the issue by trusting our technicians to provide you with an immediate solution. To learn more about D & D Compressor, Inc., call our office today. We can help.
The Three Primary Categories of Vacuum Pumps
Vacuum pumps are essential components of a variety of industries. No matter the business, D & D Compressor Inc. can repair them and assist you in restoring your operational efficiency. Vacuum pumps are particularly prevalent in wood shops, glass shops, and in the medical, pharmaceutical, biotech, manufacturing, lumber, and semiconductor industries. They make woodworking tasks easier, craft low-emissivity glass, and allow for radiotherapy and other medical applications. We repair a broad spectrum of vacuum pumps, including:
Rotary Vane
These pumps displace air by using a rotating rotor, making them ideal for a variety of tasks holding and moving parts, lab testing, chamber evacuations, other vital manufacturing applications and many other uses.
Liquid Ring
Liquid ring vacuum pumps are robust pumps that meet rigorous duty applications whether gasses or material handling. Where conditions are corrosive/explosive or bio they use liquid for sealing/cooling of the pump & can handle soft solids if needed. While numerous industries might use them, D & D Compressor, Inc. works with paper pulp manufacturers regularly, who regularly use liquid ring vacuum pumps to produce their products.
Oil-Free
While many vacuum pumps/compressors utilize an oil-free design, some do not. Companies using oil-based vacuum pumps & compressors can have trouble if they do not monitor the oil levels in their vacuum pumps. We provide a valuable service to those who have a warehouse or property filled with oilless vacuum pumps & compressors.
Three Telltale Signs It Is Time for Vacuum Pump Repairs
As a business owner or plant supervisor, you have an ever-growing list of responsibilities. Maintaining the equipment used in the production of your products is an important one. Unfortunately, despite your best efforts, your facility's vacuum pumps occasionally fail. When they do, you need a company that can quickly determine the root of the problem while using their resources to repair the damage. D & D Compressor, Inc. is that company. Our technicians have years of experience, and they have an ample storeroom of spare parts to draw from. All you have to do is be aware of the common signs of vacuum pump failure and call us today if you suspect there is an issue. The most common symptoms you require repairs to your vacuum pump systems include:
A Contaminated Pump
Vacuum pumps work by drawing materials – like liquids or gas – from an area and creating a vacuum. As a result, the vacuum pump can be prone to contamination from various sources, such as alkaline in the water supply or chemicals and gases. D & D Compressor, Inc. has the tools required to flush the vacuum pump properly and restore the machinery to excellent working order.
Corroded Parts
Chances are your water supply contains minerals that can damage elements of your vacuum pump. No matter what you use it for, you should not ignore any corrosion, as it can only grow worse if left unaddressed. Fortunately, D & D Compressor, Inc. possesses the experience and state-of-the-art equipment required to stop the corrosion and restore the vacuum pump.
Mechanical Failures
Broken equipment is a reality, no matter what it is or what it's used for. Vacuum pumps are no exception. At some point, you'll experience mechanical failure. The key is recognizing the problem and acting quickly. Chances are, the failure you're noticing is merely a symptom. In other words, you need a company that understands how to fix the underlying issues rather than focuses on the surface-level problem.
24/7 Emergency Services Available