Skip to Content
Touring Some Popular Air Compressors and Air Compressor Parts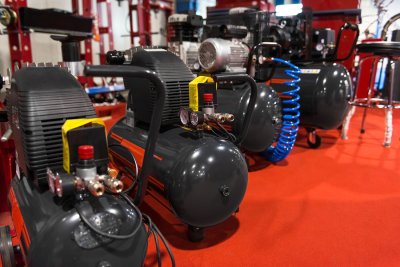 An air compressor is an invaluable tool for any workspace. Whether you purchase a portable air compressor for projects on the go or a small air compressor that will fit easily in your garage, you are sure to be thrilled with this versatile tool. A company offering air compressors near San Jose can help you select the right compressor and compressor parts for your upcoming project. By making a careful selection when you purchase an air compressor, you will get the best use out of your new tool. To help you with your selection, here is a quick tour of some popular air compressors and air compressor parts.
Single-Stage Compressors
If you are seeking a versatile and portable air compressor for your garage, you may want to invest in a single-stage air compressor. These types of air compressors are budget-friendly alternatives to larger two-stage units. If you will be using a small assortment of tools and attachments with your compressor, a single-stage compressor may be the perfect choice for you.
Two-Stage Compressors
For a unit with additional power and capabilities, you may want to go with a two-stage compressor. These types of compressors are able to deliver uninterrupted compression, and are a great choice for a variety of tools and compressor attachments. Another benefit of this compressor style is that it is quieter than its single-stage counterpart. When you are shopping for a compressor with additional capacity and performance, a two-stage unit is a terrific choice.
Tools and Attachments
Once you have selected the compressor that is right for your particular needs, you will be ready to choose tools and attachments to go along with your unit. For example, an inflator and air gauge will allow you to keep your car's tire pressure at the optimum level. Other popular air compressor tools include paint guns, ratchets, and drills. With an assortment of tools, you will be ready to tackle many different types of projects.