Skip to Content
High Speed Bearing Technology: Bearings and Applications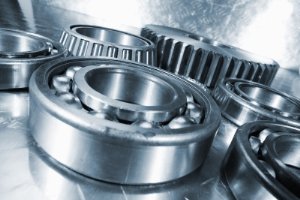 If you work in an industry that requires that your industrial air compressors operate at very high speeds, you may want to consider purchasing air compressor repair parts that are suited to this type of application. For example, high-speed bearings are among the air compressor parts that can be used to help you maximize the productivity and efficiency of your air compressor. By shopping for air compressor parts near San Jose, you will be able to choose the best bearings for your specific air compressor set up. Let's take a closer look at the advantages that high-speed bearing technology has to offer you.
Airfoil Bearings
Airfoil bearings are among the first high-speed bearings that were available for industrial use. The first airfoil bearings were invented in the 1960s by a company called Garrett AiResearch. After the introduction of the airfoil bearing, many notable companies began using this type of bearing in their compressors. Some of the advantages of the airfoil bearing include increased dampening, improved anti-friction, and a simpler mechanical operation.
Magnetic Bearings
The first instances of magnetic bearings predate airfoil bearings by almost six decades. Magnetic bearings were initially introduced for use in the science and medical fields, as researchers and molecular biologists used magnetic bearings to create high powered centrifuges. Over the decades, magnetic bearings have also become popular for use in a variety of other prevalent industries, such as the oil and gas industry. Today's magnetic bearings are more responsive and stable than ever before.
The Benefits of High Speed Bearing Technology
Whether you choose airfoil bearings or magnetic bearings, the benefits of making the switch to high-speed bearing technology are numerous. For example, high-speed bearings will provide you with greater control and precision over your operations. In addition, these mechanically simple mechanisms will help prevent accidental failure in your assembly. Your air compressor specialist can answer your questions about choosing the right bearings for your operation.