Skip to Content
Ultimate Guide to Vacuum Leak Detection in San Jose, CA
Vacuum Leak Detection in San Jose, CA
Most vacuum pumps have little room for error when being used across applications and industries. A vacuum pump should be highly engineered, ultra-accurate, and tightly closed (meaning, it doesn't leak). A leak in a vacuum pump system has dangerous consequences that can cost you time, money, and trust in the manufacturing process. When a vacuum pump develops a small hole in one of its parts, it causes the uncontrolled entry and exit of gas. Leaks can be caused by outgassing, contamination, improper maintenance, improper use, age-related wear and tear, lack of repairs or inspections, and damage. At D&D Compressor, Inc., we specialize in the sales, rental, repair, and maintenance of air compressors and vacuum pumps.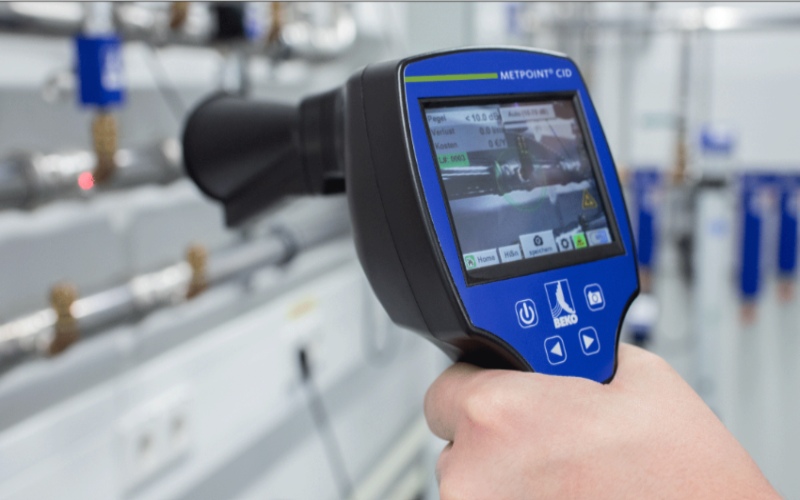 Types of Leaks
A vacuum pump leak is an opening or small hole in a wall or barrier through which air, solids, liquids, or gasses can enter or exit. Signs of a vacuum leak can occur in any of the following areas:
Detachable connections: Occurring in flanges, ground mating surfaces, covers, etc.
Permanent connections: Occurring in bending, solder and welding seams, glued joints, etc.
Porosity: Occurs due to mechanical deformation of thermal processing of materials and cast components.
Thermal: Occurs due to extreme temperature loading, heat, or cold.
Virtual: Leaks from hollows or cavities inside cast parts, blind holes, and joints.
Indirect: Leaks in the supply line in vacuum systems or furnaces.
Serial: Leak at the end of several spaces in a series.
One-Way: These rare leaks allow gas to pass in one direction but remain tight in the other direction.
Permeation: Gas leaks through materials like rubber hoses, seals, etc.
Leak Rate, Size, and Mass Flow
Your vacuum system or device cannot ever be completely vacuum tight, but typically it doesn't really need to be. However, the leak rate should be low enough that the gas balance and ultimate pressure in the vacuum container remain stable. The leak rate is an indicator of the amount of gas flow escaping through the walls of the vessel. This may depend on the type of gas. If your vacuum system is not reaching the desired pressure, it may be due to the presence of leaks and the escape of gas from the walls and seals. A vacuum leak test procedure can be used to determine which of the two is causing the issue.
Vacuum Leak Detection Methods Without Using a Leak Detector
You can use reliable vacuum leak detection methods even if you don't have a leak detector. These procedures won't tell you where the leak is occurring, but can tell you that your vacuum system has a leak rate beyond what is acceptable:
Pressure rise test
Pressure drop test
Vacuum gauge test
Bubble immersion test
Foam-spray test
Vacuum box check bubble
High-frequency vacuum test
Chemical reaction and dye penetration test
Vacuum Leak Detection Techniques
Certain vacuum leak detection techniques have proven to be faster, more reliable and accurate, and more helpful in industrial settings:
Vacuum method – spray technique
Positive pressure method – sniffer technique
Envelope test according to the positive pressure method
Envelope test according to the vacuum method
Bombing test or storage under pressure
Seeing Signs of a Vacuum Leak in San Jose? Come See Us
If you think you're seeing signs of a vacuum leak in San Jose, CA, come see us at D&D Compressor, Inc. We specialize in new vacuum pumps, replacement parts, supplies, and accessories. We also offer reliable, quality maintenance and repairs, including vacuum leak detection and have more than 40 years of experience in the industry. To learn more or request service, contact us online.