Skip to Content
The Steps of Choosing an Air Compressor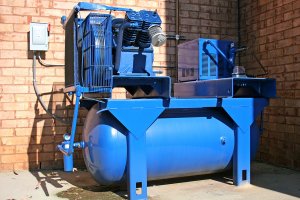 Whether you are a family handyman or a professional mechanic, an air compressor is an essential tool for your toolkit. When you purchase a new compressor for your workshop, you will be amazed at the versatile capabilities that air compressors and compressor parts have to offer you. To get the most out of your purchase of a new compressor, it is ideal to shop at a store specializing in air compressors near San Jose. The staff at an air compressor store can help you choose the best unit for your specific needs. To help you get started, here is a look at some of the steps of choosing a new air compressor.
Consider CFM
The first step of choosing an air compressor is to consider the CFM rating that each compressor-style has to offer you. CFM stands for Cubic Feet per Minute, and a compressor with a higher CFM will offer additional power and capacity to run a variety of different tools. If you are seeking a compressor that will power all of your tools and attachments, you should be sure to purchase a unit with a higher CFM rating.
Evaluate Your Tools
Along with checking out the CFM ratings of a variety of different air compressors, it is also a good idea to evaluate the specific tools and attachments that you will be using with your new unit. If you plan on using smaller tools, such as an air gun, a smaller compressor may be a good choice for you. Larger tools, such as air hammers, require compressors with expanded CFM capacities.
Think About Budget
When you are shopping for an air compressor, it is also important to think about your overall budget. Air compressors range in price from inexpensive to more costly. By selecting a new compressor that fits in with both your needs and budget, you are sure to get the best use out of your new unit.