Skip to Content
How New Air Compressors Can Help Boost Your Efficiency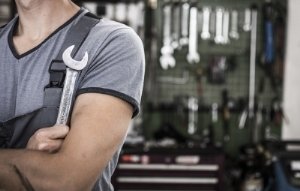 No matter how efficient you might be with the equipment that you have, there is almost always room for improvement. New air compressors near San Jose can help you bring your efficiency to an even greater level, which allows you to cut costs and practice the most environmentally safe techniques. It is important that your new compressors are optimally located and sized. When they are located, sized, and used properly, compressors can keep your production stable and efficient. Continue on to find out how new air compressors can help boost your efficiency.
Location and Sizing
Your current air compressor might be a fixture that you recognize from your first day on the job; this could mean that it is impractical or impossible to move it to a different location. If you realize that its current location is not ideal, however, you can make a more educated decision on where to place your new compressor. Stay away from warm areas where contamination is possible or probable; instead, have your new air compressor installed in a clean and cool environment. You should also choose new air compressors that are appropriately sized for your space. This will allow you to use one compressor at a time rather than running multiple compressors simultaneously.
Leak Elimination and Proper Use
Like many other tools, old or worn air compressors may be more likely to leak or malfunction. Fortunately, newer models are more efficient by design and might be much less likely to leak than their older counterparts. A new air compressor gives you the opportunity to go cover proper use by yourself and with your employees, which can also reduce waste and increase efficiency.
Production Stability
The use of new air compressors can help to stabilize your production and keep your business moving in the right direction. The greater efficiency that they can offer will help to cut down costs when it comes to overall plant operation, and in doing so they can pay for themselves over time. They are also less likely to leak, and thus less wasteful of resources.