Skip to Content
An Overview of the Steps of Air Compressor Repair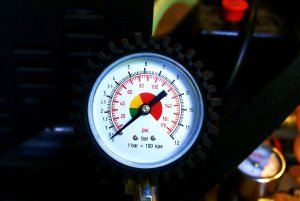 When you are working on a project, an air compressor that stalls can put a halt to your activities. One of the common causes of a stalling air compressor is a faulty unloader valve. If you have determined that your air compressor is in need of a new unloader valve, you can easily have this air compressor part replaced by a company offering air compressor repair. A store specializing in air compressor parts in San Jose can help you diagnose and repair your precise air compressor issue. For a look at what you can expect from your service, here is a look at the steps or air compressor repair.
Locate the Air Compressor Unloader Valve
The first step of performing this type of air compressor repair is to locate the air compressor valve. Typically, this air compressor part is located under the pressure switch. Once you have located this part, you will be able to determine what type of unloader valve can be used for your replacement.
Unplug and Drain the Air Compressor
After you have located the faulty valve and ordered a replacement part, the next step is to perform the repair procedure. In order to safely work on an air compressor, it is essential to completely turn off the equipment before beginning work. Next, you can release the drain valve, which is located underneath the compression tank. Releasing the drain valve will depressurize the air compressor, allowing you to make your repairs.
Disconnect and Replace the Part
With the air compressor safely turned off and depressurized, you will be ready to perform the replacement procedure. To remove the old valve, you can disconnect all of its wirings. Next, the new unloader valve can be installed. When you install the new valve, it is important to make sure that it is secured tightly in place. After the procedure has been completed, you can test out your new unloader valve by turning your compressor back on.