Skip to Content
A Guide to the Basics of Air Compressors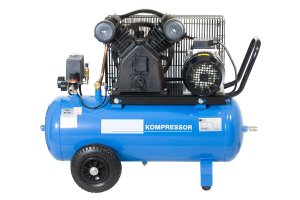 Whether you are considering the purchase of your first air compressor, or have been using compressors for years, an air compressor is a terrific tool to add to your arsenal. When you purchase a gas or electric air compressor, you will be able to perform many tasks much more efficiently. In addition, air compressors can be used to fill tires, inflate sports balls, and do many other jobs around your home and yard. A company selling air compressors near San Jose will be able to provide you with a terrific inventory of compressors to choose from. If you are considering an air compressor purchase, read on for a guide to some air compressor basics.
Operating an Air Compressor
There are a few basic steps to operating an air compressor. Before you turn the unit on, it is important to check to see if it contains the correct amount of oil. If you are using an electric air compressor, you will also need to plug its cord into an outlet. Finally, you should adjust the pressure to match the air tool that you will be using.
Air Compressor Parts
When you are shopping for an air compressor, there are some essential parts that you should look for. It is a great idea to purchase a compressor that is equipped with an oil-level sight glass, which will allow you to easily check for proper lubrication. In addition, your compressor should also include a pressure regulator.
Air Compressor Attachments
After you purchase an air compressor, you will have the option of purchasing a variety of handy attachments. For example, your air compressor can be used to power a nail gun, air stapler, or air sander. In addition, you can attach a spray gun or caulking gun to your compressor. If you are curious about all of the features and attachments that an air compressor has to offer you, be sure to contact your local air compressor company.