Skip to Content
Nitrogen Generators in San Jose
Many businesses rely on the generation of nitrogen for chemical and semiconductor functions. If your business is one of these, then a powerful and efficient nitrogen generator can be the key to increased output and profits for your team. Here at D & D Compressor, Inc., we carry an extensive selection of nitrogen generators for purchase in San Jose and the Bay Area. With over 30 years of experience in the air compressor business, we are committed to bringing our clients the highest quality products at low prices. Learn more about nitrogen generators below, and give us a call at 408-947-0491 to learn more about our service and maintenance, rentals, and sales.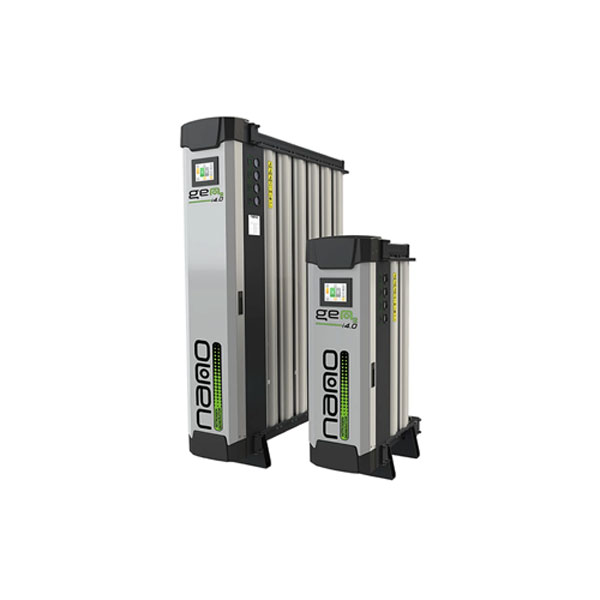 What Is a Nitrogen Generator?
Nitrogen generators use air compression and filtering to obtain nitrogen from dry air. Nitrogen is used in a wide range of industries, including pharmaceuticals, glass, ceramic, and semiconductor manufacturing, metal refining and fabrication, healthcare, and more. There are two types of nitrogen generators, PSA nitrogen generators and membrane nitrogen generators, discussed below.
PSA Nitrogen Generators: PSA Nitrogen Generators uses pressure swing absorption to generate nitrogen gas through carbon molecular sieve that filters out larger molecules such oxygen, leaving only nitrogen behind.
Nitrogen Generators at D & D Compressor, Inc.
For high-quality, industrial-grade nitrogen generators, contact our office. We sell and maintain nitrogen generators and carry a selection of the industry's top models for purchase in San Jose, CA. Every product we carry is backed by a manufacturer's warranty and 24/7 emergency service from our team of highly-trained technicians. We also offer financing programs for qualified buyers.
Some of the nitrogen generator manufacturers we carry include:
NANO Purification Solutions
Pneumatech
We offer a selection of nitrogen generators from industry-leading manufacturers for purchase in San Jose, CA or the Bay Area. To learn more about our nitrogen generators and other air compressor services and products, contact us at 408-947-0491 today!
24/7 Emergency Services Available